Heb jij trouwplannen en ben je op zoek naar een leuke trouwambtenaar? Dan is het misschien een leuk idee om je door Cocky te laten trouwen!
Cocky is trouwambtenaar bij de gemeente Veenendaal, maar is ook op andere plaatsen in Nederland in te huren. Je moet dan bij de gemeente waarin je je huwelijk sluit aangeven dat je een externe ambtenaar vraagt. De gemeente vertelt je dan verder wat de mogelijkheden zijn.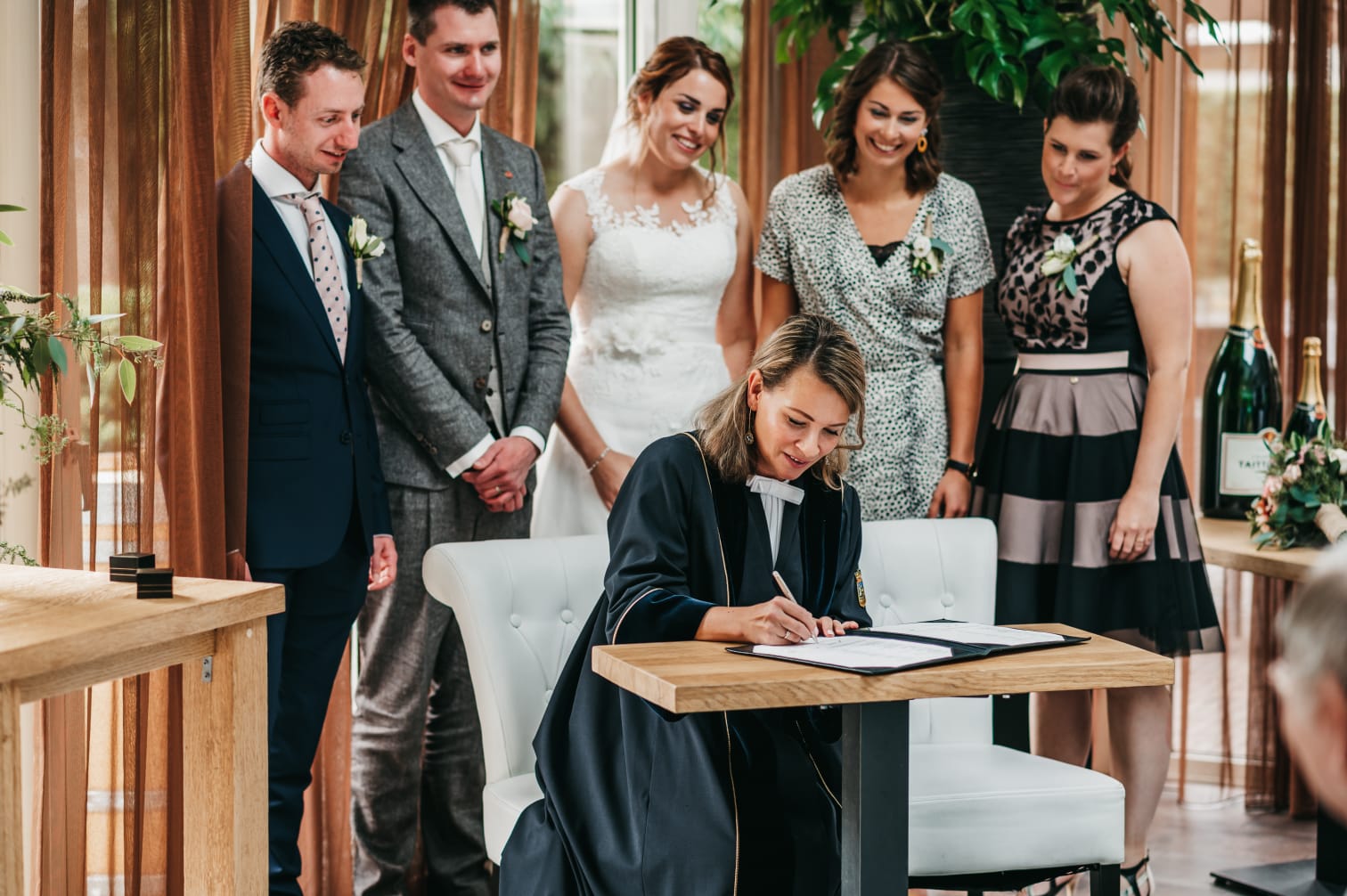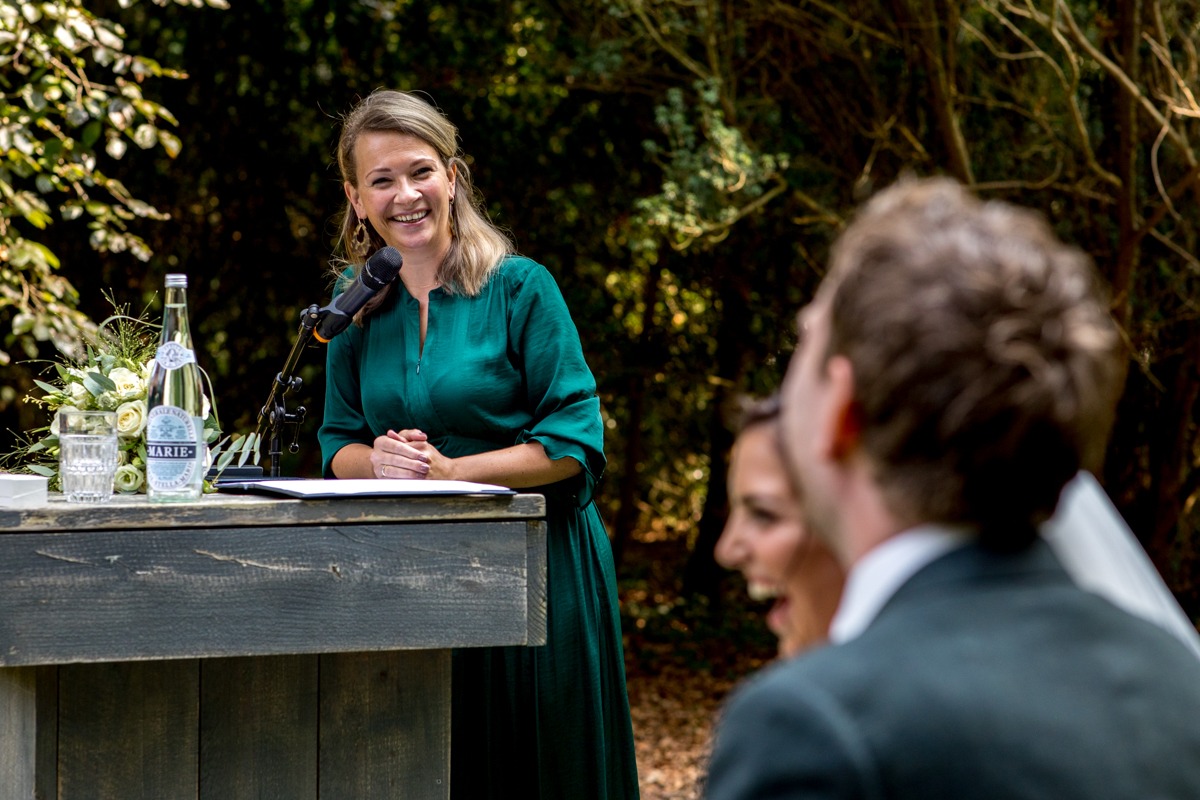 'Wat ik het allerbelangrijkste vind, is dat jullie ja-woord een heel bijzonder moment voor jullie samen wordt, dat je viert met mensen van wie je houdt. 
Een paar weken voor de bruiloft ontmoeten we elkaar, bespreken we alle ins en outs, en maken jullie je wensen kenbaar maken. En natuurlijk ben ik heel benieuwd naar jullie 'lovestory'.
En oh ja: meestal vraag ik ook aan jullie vrienden of ze nog wat leuke details over jullie weten te vertellen! ;-)'  
"Het was een onbetaalbare ochtend / dag! Wauw. Wat was het prachtig en wat hebben we samen met de gasten genoten. Het was voor jou vroeg opstaan, maar we zijn zo dankbaar dat jij het was die ons hebt getrouwd. Je hebt het zo mooi, grappig, passend en leuk gedaan, het kon echt niet beter. Heel veel dank!"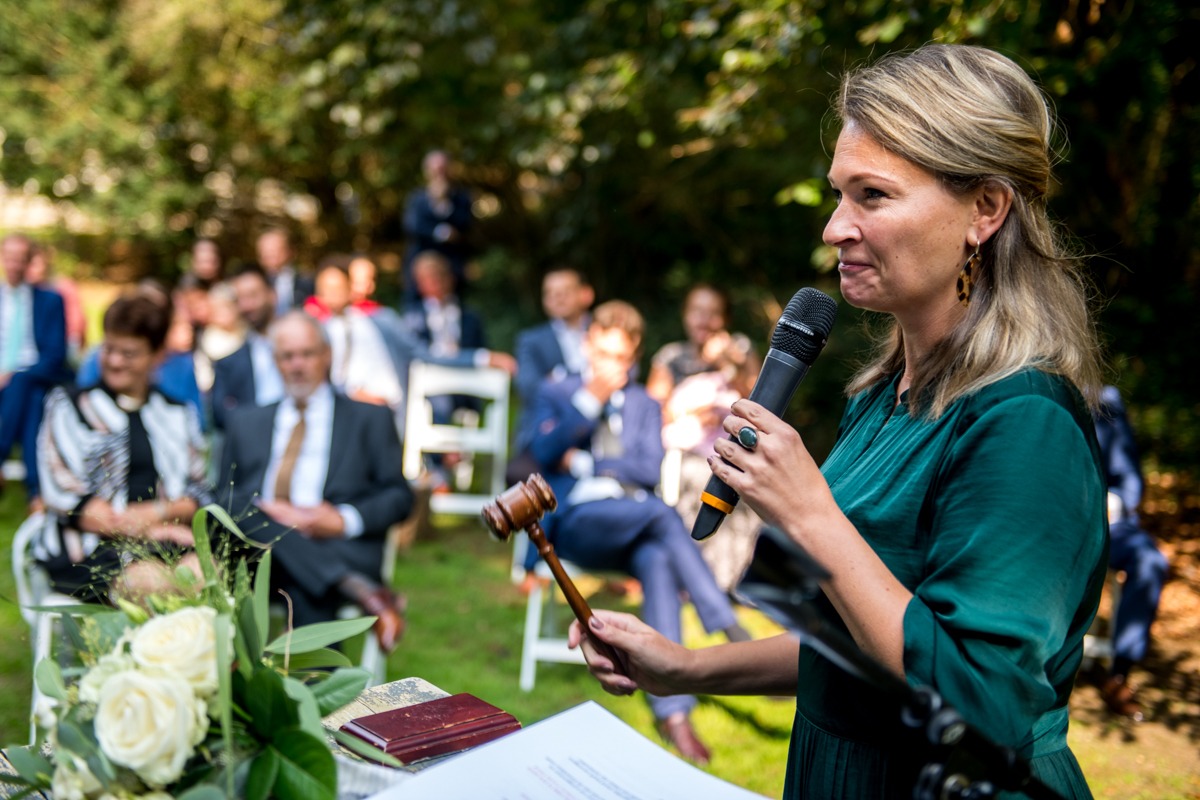 Tarieven 2023
Voor een ceremonie van ongeveer 30 minuten
Voor een extra persoonlijke ceremonie

Met humor, diepgang en heel veel liefde

Inclusief uitgebreid voorgesprek
WAT KAN IK VOOR JE BETEKENEN?
Liefde maakt de wereld mooier! Daarom geef ik haar graag een stem. Ik vind het heerlijk om op een podium te staan, te presenteren, te oreren of te schrijven over liefde, relaties en seks.
WAAR BEN IK VOOR TE BOEKEN ➝
Hou jij een beetje van jezelf? Of is je zelfliefde ver te zoeken?
Doe de test en ontdek hoeveel liefde jij voor jezelf hebt!